Drunk driver crashes into Hege Avenue home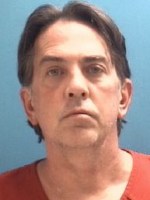 A Columbus man is being accused of drunk driving after crashing into a home last week.
According to Columbus Police Department reports, a van crashed into a home in the 300 block of Hege Avenue at about 10:30 p.m. Thursday night, causing the porch roof to collapse onto the vehicle.
Police say that the driver, 50-year-old Robert R. Kettler Jr. had slurred speech and his eyes were bloodshot and glassy. He failed several field sobriety tests and registered a blood alcohol level of .224 percent, nearly three times the legal limit.
A child was at home asleep at the time of the crash, but neither the child nor Kettler were injured.
He was arrested on preliminary charges of operating a motor vehicle while under the influence with a prior conviction, with endangerment and with a blood-alcohol level of .15% or greater.