Local documentary to be shown Thursday at IUPUC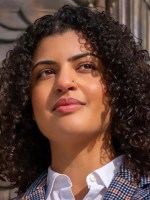 A film written and produced by a Columbus native will be screened on Thursday at the University Library at IUPUC this week.
Columbus native Alyse Tucker Bounds wrote and produced the 40-minute documentary "Crossroads Stories" which will be shown at 3:30 p.m. on Thursday. It is apart of a program called Communities at a Crossroads, examining race in small town America.
The film features interviews with Columbus community members who talk about what it is like to be Black in predominantly White spaces.
Bounds will be available for a question and answer session after the film.
The event will start with a presentation by George Towers, head of IUPUC's Division of Liberal Arts. He will use maps to provide context on racial segregation in Indiana.
The event is free and you are invited to attend.