Two accused of drug-dealing after North Vernon traffic stop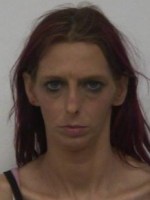 North Vernon police arrested two women last week on drug-dealing charges after a traffic stop.
According to police reports, an officer stopped a vehicle speeding on Hurley Drive near Brookside Drive on April 14th. The driver originally gave a fake name, but the vehicle's owner, 51-year-old Bonnie Warriner of North Vernon soon arrived on the scene. Warriner gave another fake name for the driver. Police eventually determined the driver was 42-year-old Willowdale Anderson of Columbus.
Anderson was wanted on outstanding warrants from Bartholomew County for failing to appear in court on drug possession charges. Anderson also admitted to police that she has smoked methamphetamine and marijuana hours before the traffic stop. A search revealed 81 grams of marijuana and16 grams of heroin in a purse Anderson was carrying.
Both women were arrested.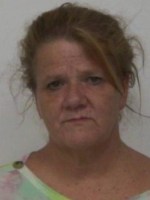 Anderson is facing charges of dealing in a controlled substance, possession of Marijuana, driving while with a prior conviction, operating a vehicle while intoxicated, false Informing and visiting a common nuisance.
Warriner is being accused of dealing in a controlled substance, assisting a criminal and maintaining a common nuisance .