Two Columbus firefighters promoted to new roles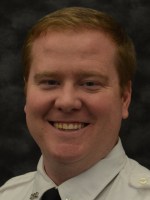 One Columbus firefighter is moving back to a previous division and is being made an administrative captain. Another is being promoted to lieutenant according to the fire department.
Earlier this month, the department announced that Ben Spencer would be promoted to lieutenant and leave his role as training officer for the department. However, they are announcing that Spencer will be returning to lead the Training Division, an administrative captain's position. Fire Chief Andy Lay said the change was made in part because of the department's recent hiring of new probationary firefighters.
With that change, the department has room for a new lieutenant position, and firefighter Bryan Bailey is being promoted.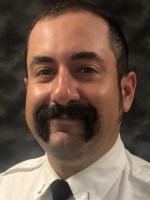 He joined the department in 2010. He is also president of the Columbus Firefighter's Union Local 2190 and is the department's pension secretary. He has also helped lead the Columbus Firemen's Cheer Fund. He will be serving as Battalion C Lieutenant at Fire Station #2.