Wanted man arrested after Central Avenue moped stop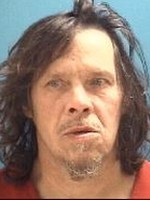 Columbus police arrested a wanted man last week after he was spotted riding a moped on Central Avenue.
According to reports from Columbus police, they notice 56-year-old Shawn R. Davis of Westfield sitting on the bike in the 1700 block of Central Avenue at about 2:35 p.m. Friday afternoon.
Davis allegedly gave officers a fake name at first, but after confirming his real identity they discovered he was wanted on two warrants from Hamilton County for dealing in and possessing methamphetamine.
When police took him into custody, they found he was carrying methamphetamine, syringes and drug paraphernalia.
He is facing preliminary charges of possession of greater than 10 grams of methamphetamine, as well as possessing a legend drug injection device and drug paraphernalia and for making a false identity statement.