2 Jennings County Men Behind Bars After Pursuit/Theft
Two Jennings County men are behind bars after a pursuit with police early Wednesday.
On Wednesday morning, Sergeant Drew Heilers of the Jennings County Sheriff's Office,  was accompanied by Detective McPherson on a routine patrol, when they received information of potential stolen property in the area they were currently in.
As the pair approached a gate marking the end of the roadway they were on, they observed a male individual, wearing a dark hat and dark hoodie, near an open garage area. This individual, upon noticing the patrol vehicle, promptly attempted to evade Law Enforcement. He darted behind an abandoned mobile home trailer, but quickly entered a white extended cab pickup truck with a trailer attached and sped away from the scene, leading officers on pursuit.
The chase led officers through a soybean field and a dangerous high speed pursuit on County Road 600 East where the truck overtook vehicles at a high rate of speed and remained a half a mile ahead of the deputies.
During the chase, objects from the suspect vehicle were dislodged, requiring evasive action by deputies. The Officers spotted the vehicle leave the intersection and followed pieces of metal dislodged from the trailer along with tire tracks to the suspects who were parked behind a grey pole barn.
One man, later identified as Donald McCullough, was located behind the truck, attempting to detach the trailer. The other male, identified as Aaron Mason, was positioned at the front of the truck, holding a whiskey bottle.
In response to law enforcement commands, both individuals were instructed to display their hands. Deputies approached and promptly apprehended the suspects. It was later revealed that the trailer was stolen out of North Vernon and several stolen items were also found on the trailer.
Both McCullough and Mason were later transported to the Jennings County Jail where they were remanded over to Jail Staff on numerous charges.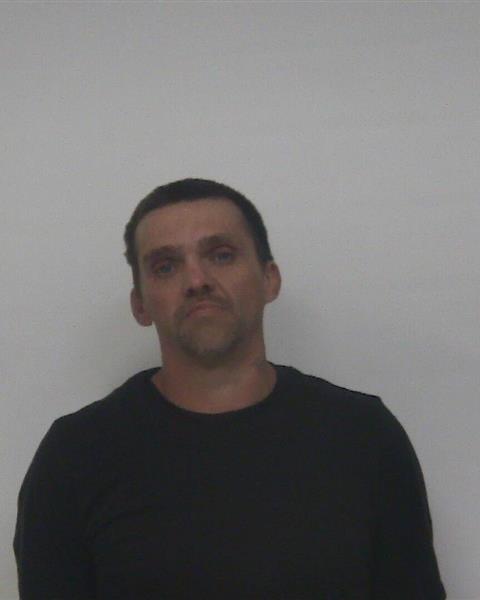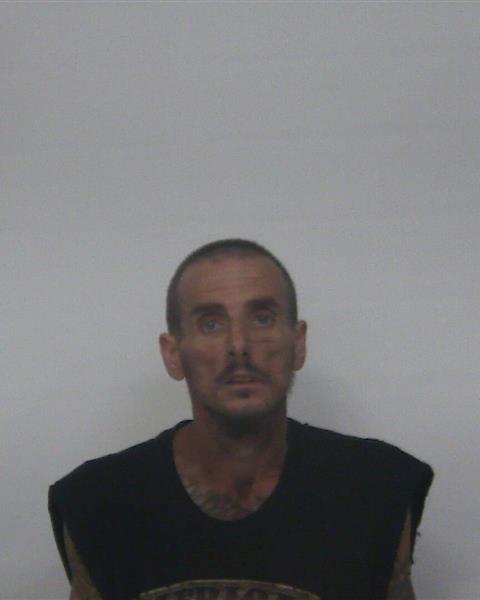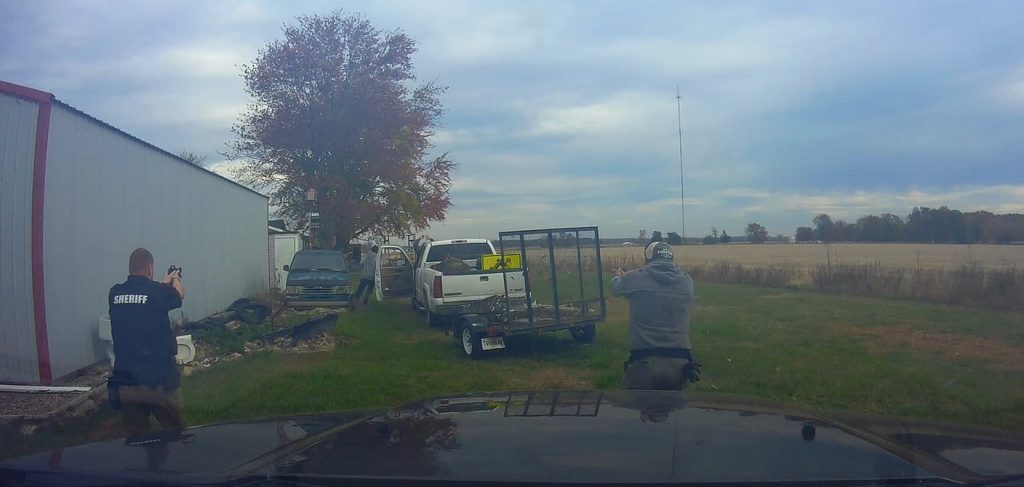 Photos Courtesy of the Jennings County Sheriff's Office Facebook Page