2 New DARE Instructors Join Bartholomew County Sherriff's Office
The Bartholomew County Sheriff's Office is happy to announce the addition of two DARE instructors.
Deputy Max Medina and Deputy Nicholi Burkholder have been chosen as new DARE instructors which will double the number of instructors in the Sheriff's Office DARE program. Before the above additions Sgt. Andrew Whipker and School Resource Officer Jessica Pendleton were the only DARE instructors at the Sheriff's Office.
Both Deputy Medina and Deputy Burkholder were selected by an interview panel consisting of Sgt. Whipker, SRO Pendleton, Angie Ginder a 6th grade teacher at Rockcreek Elementary School and Andy Kilps pastor at Hope Moravian Church. Both deputies will attend DARE instructor training this summer and will begin instructing DARE lessons during the fall semester.
Sheriff Chris Lane, "The DARE program is a corner stone of the relationship between law enforcement and the community's youth. The addition of these two deputies will continue to strengthen the Sheriff's Office DARE program which serves students throughout Bartholomew County. These two deputies are excellent choices for this program, they are both fathers and hardworking members of the Sheriff's Office."
The DARE program was founded in 1983 as a law enforcement led series of classroom lessons that teaches students good decision making skills in order for them to lead safe and healthy lives.
DARE Interview Panel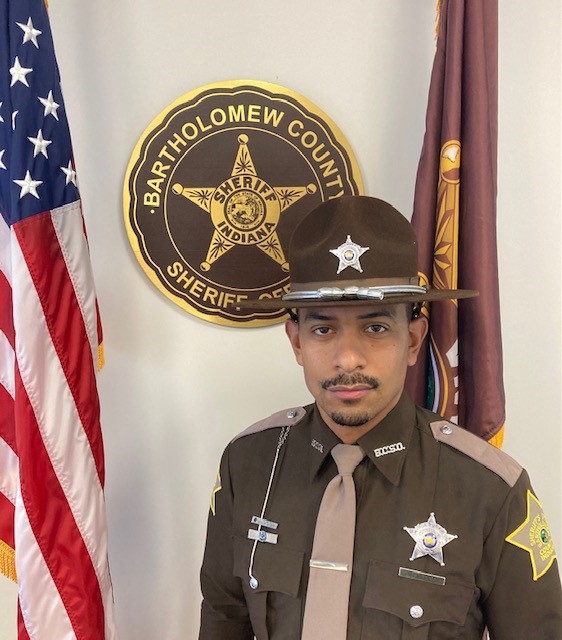 Deputy Medina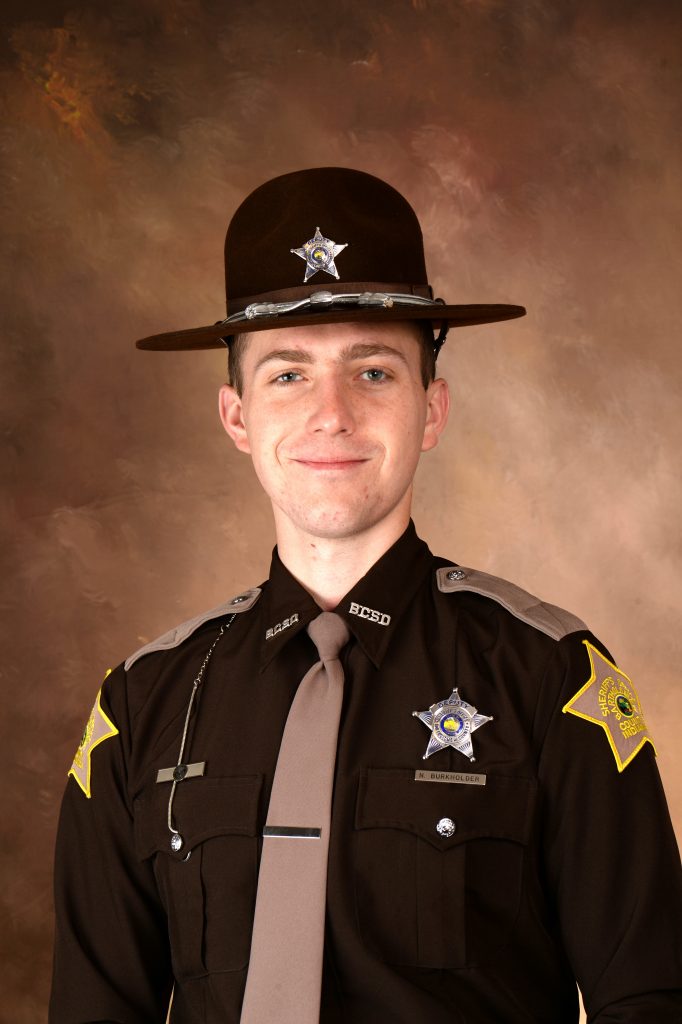 Deputy Burkholder