Authorities searching for suspect in Hope shootings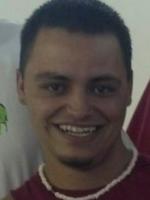 Authorities are looking for a suspect in a shooting last night in Hope that wounded a man and a toddler.
According to the Bartholomew County Sheriff's Department, police are searching for 35-year-old Robbie L. Perez of Columbus. He is possibly driving a silver Chevrolet HHR with Indiana license plate number TKQ 614. Perez is considered armed and dangerous. Authorities say he could be in any of the nearby counties including Rush County. If you have any information Perez's whereabouts you should call 911.
Officers from Hope and Bartholomew County deputies were called to the 300 block of Elm Street in Hope at about 11:25 p.m. last night about a shooting. A 36-year-old man and a 2-year-old boy both suffered gunshot wounds and were taken to Indianapolis area hospitals by IU Lifeline helicopter. Their conditions are not known. Investigators believe the shooting happened during a family dispute.
If you have any information about the incident you can contact Det. Jason Lancaster at 812-565–5928.