CivicLab announces new fellowship program; first fellow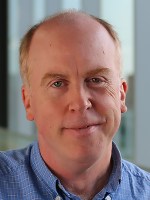 An IUPUC professor has been chosen as the first fellow for the CivicLab's new fellowship program.
CivicLab, part of the Community Education Coalition in Columbus, is a nonprofit institute dedicated to advancing civic collaborations in the Columbus way — with community teams working together to approach complex social problems.
The CivicLab Fellows program will include national leaders selected for their unique knowledge, skills, and abilities that can be applicable to civic collaboration at the community, regional, and state level.
Dr. George Towers is the first fellow and is the Head of the Division of Liberal Arts and a professor of Geography at IUPUC. He will bring his data expertise including data visualizations using census-block data, and development of new equity-focused indices to communities and regions served by CivicLab.
He has been working in Bartholomew County for three years toward a goal of becoming the most equitable community for youth by 2030.
Several rural and urban communities have already registered with CivicLab to receive support from Towers.
You can learn more about CivicLab at https://educationcoalition.com/civic-lab/