Driver facing drug dealing charges after traffic stop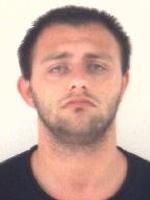 A Columbus man is facing drug-dealing charges after a Sunday night traffic stop.
According to the Columbus Police Department, an officer stopped a vehicle near Eighth and Washington streets at about 9 p.m. Sunday. A police dog alerted to the odor of drugs inside and a search revealed drugs and paraphernalia, including a digital scale.
Police arrested the driver, 23-year-old Dustin A. Ebankamp and during a search found about three grams of methamphetamine hidden in his pants.
He was arrested on preliminary charges of dealing in methamphetamine and marijuana, and for possessing methamphetamine, marijuana and drug paraphernalia.