Suspect accused of shooting his brother and nephew in Hope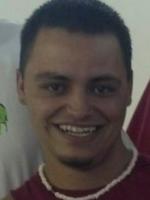 A suspect in a shooting overnight in Hope is in custody.
According to the Bartholomew County Sheriff's Department, 35-year-old Robbie L. Perez of Columbus was arrested in Johnson County, accused of shooting his brother and nephew Thursday night in Hope.
Officers from Hope and Bartholomew County deputies were called to the 300 block of Elm Street in Hope at about 11:25 last night about a shooting. Perez's brother, 36-year-old George Perez Jr and his son, a 3-year-old boy both suffered gunshot wounds and were taken to Indianapolis area hospitals by IU Lifeline helicopter. George Perez Jr. has since been treated and released. The child remains in critical condition.
A search began for Robbie Perez and his vehicle, a silver Chevrolet HHR. Franklin police attempted to stop the vehicle on East King Street near Interstate 65, but the driver fled. Robbie Perez was eventually stopped and when police took him into custody, he was found to have a self-inflicted gunshot wound. He was taken to Eskenazi Hospital to be treated.
A search of the vehicle recovered a firearm.
Investigators say that a long-term feud between the two brothers escalated into the shooting incident.
Robbie Perez is facing two counts of aggravated battery with a deadly weapon. The incident remains under investigation.
Editor's note: Due to a source error, the age of the boy victim was incorrect in earlier reports.