2 Edinburgh Men Arrested After 4 Month Narcotics Investigation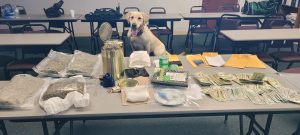 2 Men were arrested in Edinburgh on drug charges after a narcotics investigation.
Edinburgh Police executed a Narcotics search warrant on a home in the 900 block of S. Holland Street after a 4 month investigation.
Edinburgh Police used two of their newly formed narcotics teams throughout the investigation to locate narcotics on traffic stops leaving the home.
K9 Kiara recovered 11 grams of Methamphetamine on one of the traffic stops and K9 Skye who was used on the search warrant execution helped officers locate approximately 234 grams of Methamphetamine and approximately 6 lbs. of Marijuana inside the residence.
Chief Doyne Little  arrested Thomas Burton and Donald Knight who were transported to the Bartholomew County Jail without incident.
Thomas Burton was charged with Dealing Methamphetamine, Possession of Methamphetamine over 28 grams, Maintaining a Common Nuisance, Dealing Marijuana with a prior conviction and Maintaining Common Nuisance.
Donald Knight was charged with Possession Of Methamphetamine and Maintaining a Common Nuisance.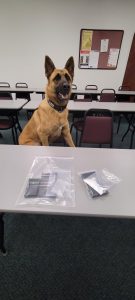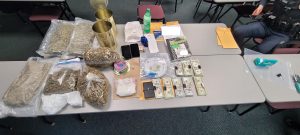 Photos Courtesy of Edinburgh Police Department