21st Annual Johnson- Whitehead Music Festival coming Saturday in North Vernon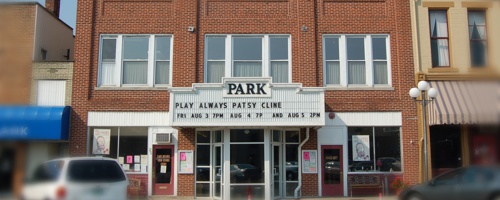 The historic Park Theatre Civic Centre in North Vernon will be hosting the 21st annual Johnson-Whitehead Music Festival on Saturday.
Scheduled performers include Jennings County area musicians: Tracy Thompson, Shirley Bryant, Chris Webster, Jim Bryant, Eric Jarboe, Joe Spicer, Caleb Smith, James White, Tony Bryant, Shari Leake and Jerry Caudill.
The Park Theatre will also be inducting two people into the Bluegrass Hall of Fame, Ron Johnson and Mike Mayer. Caleb Smith will be the recipient of this year's Granville Johnson Memorial Scholarship.
The festival honors the memories of Jennings County bluegrass musicians Granville Johnson and Mike Whitehead.
Tickets are $10. They can be purchased in advance at the Park Theatre box office or at the door on Saturday. The show starts at 7 p.m. in the evening Saturday.
For more information, call 812-346-0330.