Columbus fire captain retires after 35 years.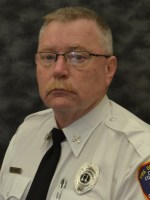 A Columbus firefighter is retiring after 35 years with the department.
Capt. Tim Hughes joined the Columbus Fire Department in 1987. He is retiring from his current assignment as the Battalion C Captain at Fire Station No. 2.
Hughes is a 2016 graduate of the Company Officer Development Institute and obtained a Degree in Nursing during his career as a Columbus Firefighter. Hughes earned certifications as a Paramedic Emergency Medical Technician, Hazardous Materials Technician, Fire Officer and Fire Instructor.
Hughes retirement was Wednesday.