Columbus firefighter retiring after 29 years service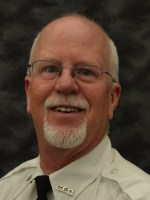 Columbus fireman Glenn "Skeeter" Martin is retiring after 29 years with the department.
According to the Columbus Fire Department, Martin joined the department in 1994 and his retirement was official Wednesday. He was assigned to Fire Station #6 on Battalion C. He is certified as a EMT and as a hazardous materials technician.