Columbus man accused of child molesting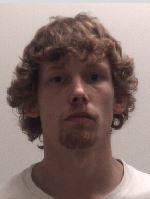 A Columbus man is being accused of child molesting after an investigation by city police.
According to the Columbus Police Department, authorites were contacted by a 14-year-old girl who said a family member had assauled her earlier this year. After an investigation, police arrested 29-year-old Trent W. McBride at his home Tuesday morning.
He is facing a felony charge of child molesting.