Columbus man accused of threats with shotgun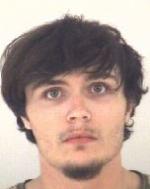 A Columbus man is accused of pointing a shotgun at a person during an argument.
According to Columbus Police Department, officers were called to the 1300 block of Lafayette Avenue at about 5:30 p.m. Thursday afternoon about a disturbance involving a weapon. Police say that 29-year-old Andrew J. Mohr pointed a loaded shotgun in the dispute which invovled a motorcycle being ridden in an alley.
Police recovered the shotgun and found that it was loaded and that its safety was off.
Mohr was arrested on charges including intimidation with a deadly weapon, pointing a loaded  firearm, criminal recklessness with a  firearm, battery on law enforcement officer, disorderly conduct and for possession of marijuana and drug paraphernalia.