Columbus man facing charges after apartment standoff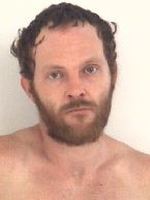 A Columbus man was arrested after a standoff with police Saturday night into Sunday morning.
According to Columbus police, officer were called to the Ashford Park Place apartments at about 11:35 p.m. Saturday evening about a disturbance. They found that a suspect had allegedly battered a woman and then used a couch to barricade himself in a bedroom. The woman escaped the apartment and a second disturbance took place in the parking lot.
Officers attempted to contact the suspect, identified as 34-year-old Joseph L. McCarty but he refused to answer the door. After getting a search warrant, officers entered the apartment and found McCarty hiding in the bedroom. He was arrested on preliminary charges of criminal confinement, domestic battery, theft, violation of the sex offender registry and resisting law enforcement.