Cummins sees strong second quarter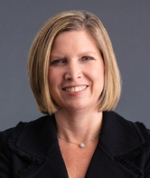 Cummins is reporting a strong second quarter, with record-breaking revenues up 31 percent from a year ago.
According to the Columbus-based engine manufacturer, revenues of $8.6 billion dollars and North American sales were both up 31 percent from the same quarter a year ago while international sales were up 32 percent. That was due to the addition of Meritor earlier this year and strong demand across most global markets, the company reported.
Jennifer Rumsey, Chair and CEO thanked Cummins employees, saying they "work tirelessly to meet customer needs … " (and respond to the strong demand levels by) "ensuring quality products, strengthening our customer relationships, and navigating continued supply chain constraints."
Earnings before interest, taxes, depreciation and amortization were $1.3 billion compared to $1.1 billion a year ago. Earnings were affected by costs associated with the separation of Atmus, the company's former filtration business, and with the the suspension of operations in Russia.
Cummins reports that it expects revenues to be up 15 to 20 percent this year due to strong demand across most markets, especially North America.