Deputies: Drunk driver crashes into Bartholomew County home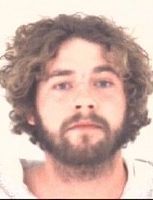 Authorities say that a drunk driver crashed into a Bartholomew County home Friday morning.
According to reports from the sheriff's department, witnesses reported a pickup had crashed into a home in the 4300 block of North County Road 200W at about 10:21 a.m.  And they said that the driver appeared to have been drinking.
Deputies say that the truck caused significant damage to the home. No one was home at the time of the crash.
Deputies arrested 22-year-old Noah Rutan of Columbus on a preliminary charge of operating a vehicle intoxicated with endangerment.