Domestic violence suspect, victim arrested on drug charges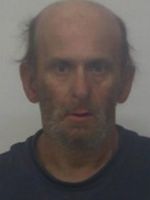 A man already facing domestic violence charges was arrested along with his wife on drug-related charges after an investigation by Jennings County deputies.
According to the Jennings County Sheriff's Department, James D. Arnold was arrested on a preliminary felony charge of domestic battery with a prior offense in March after a disconnected 911 call. As part of a pre-trial release agreement, he was not to have any contact with the victim, his wife.
However, the deputy in the first incident noticed last week that Arnold's vehicle was at the home in Country Squire Lakes. Deputies talked to the wife, Wanda Arnold, who answered the door and said her husband was not at the home. But deputies found him hiding in a back room, where they took him into custody. Deputies also noticed drug paraphernalia in the home and after getting a search warrant, discovered that Wanda Arnold was carrying methamphetamine.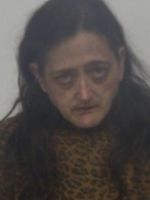 James Arnold was arrested on new preliminary charges of invasion of privacy, for possessing methamphetamine and drug paraphernalia, as well as for maintaining a common nuisance. Wanda Arnold is being accused of possession of methamphetamine and paraphernalia and maintaining a common nuisance.