Driver arrested after near-miss with police vehicle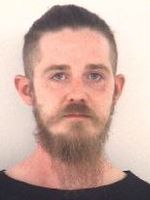 A Columbus man was arrested after nearly causing a head-on collision with a police officer.
According to Columbus police, an officer was on patrol in the 500 block of Jonesville Road at about 11:30 Tuesday night, when a truck crossed the centerline into the path of the police cruiser. The officer dodged the accident and pulled the driver over.
The driver had bloodshot eyes, appeared lethargic and had difficulty following orders. 32-year-old Derik J. Bryant failed several field sobriety tests and was taken to Columbus Regional Hospital to have his blood drawn. He was then arrested on a preliminary charge of operating a motor vehicle while intoxicated.