Elizabethtown gun confrontation leads to two arrests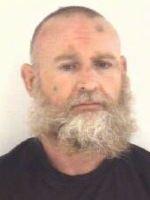 Authorities say that an early morning incident involving a gun turned into an arrest Friday morning on weapon and drug charges in Elizabethtown.
According to Bartholomew County Sheriff's Department, the incident started at about 3:41 a.m. in the morning when 46-year-old Joshua Woodruff approached a neighbor in the driveway of the victim's home, brandished a handgun and demanded that the victim open the trunk of their vehicle. Authorities say that Woodruff believes that the neighbor had stolen from him and that the stolen items would be found in the trunk. Woodruff then left and went home.
When deputies arrived, Woodruff left his home and began yelling at the deputies. He was taken into custody and after a search warrant was issued, deputies found methamphetamine and drug paraphernalia inside the home.
Woodruff was arrested on preliminary charges of Intimidation with a Deadly Weapon, Possession of Meth and Possession of Paraphernalia.
38-year-old Nicole Woodruff was also taken into custody at the home and is being charged for possessing the methamphetamine and paraphernalia.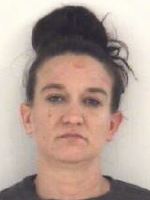 Photos courtesy of Bartholomew County Sheriff's Department.