First Financial receives community action award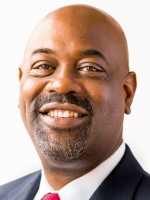 First Financial Bank is receiving a national award for its support of community action, and helping children and families through economic growth and increased opportunities.
According to the bank, the organization received the Corporate Partnership Award from the National Community Action Partnership and is one of only two organizations to receive the award this year.
The association is a national nonprofit organization that assists the nation's more than 1,000 local community action agencies.
Last year, First Financial Bank associates provided more than 12,000 volunteer hours and over $4.3 million in donations to organizations. The staff members are able to donate their time because First Financial offers up to 8 hours of paid time off for full-time associates to pursue volunteer activities during work hours.
Roddell McCullough, chief corporate responsibility officer for First Financial said that "This is a welcome reminder of our focus in recent years on being a positive influence to help our clients and communities thrive."
McCullough accepted the award at the association's annual meeting in Atlanta last month.