Woman accused in Jackson County conspiracy to murder stepfather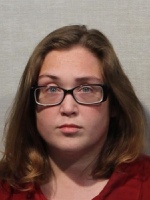 A Missouri woman is being accused of murder and other charges in a plot to kill her mother's husband in Jackson County.
According to the Jackson County Sheriff's Department, Marsha Allen requested help from deputies when her home on North State Road 135 was burglarized last month. Allen reported two men had allegedly stolen jewelry and guns. Deputies investigating the case discovered evidence that the men robbed the home at the urging of Allen's daughter, Ashley N. Jones. During the investigation, one of the suspects said that Allen reportedly had poisoned her husband Harold Allen who died in December.
Police searched Allen's cell phone and uncovered evidence that she and Jones had plotted together t poison Harold Allen. A search warrant recovered several more electronic devices and led to an interview with Marsha Allen, who was later released.
On Monday, family members contacted deputies because they couldn't get ahold of Allen. Deputies found Allen dead at her home, with no signs of violence. Officers spoke with Jones on Tuesday who allegedly confessed that she ordered ethylene glycol off of the internet and that Allen had used it in Harold Allen's drink to poison him.
The 29-year-old Jones, of Bellflower, Missouri, was arrested on preliminary charges of murder, attempted murder and burglary.
TTWN Media Networks contributed to this report