Jennings man facing narcotics charges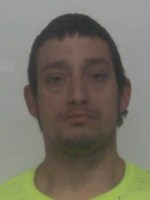 A North Vernon man was arrested on drug-dealing charges after a narcotics investigation last week.
According to the Jennings County Sheriff's Department, a search warrant was issued for a home in Country Squire Lakes Thursday. The search uncovered about 65 grams of Methamphetamine, 2 firearms, more than $2000 dollars in cash, scales, and items used to distribute methamphetamine.
Deputies arrested 30-year-old Benjamin Creech. He is facing preliminary charges of dealing in methamphetamine, maintaining a common nuisance and for possessing meth, marijuana and drug paraphernalia.