Madison school resource officer arrested for inappropriate conduct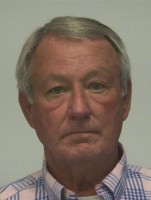 A Madison man is facing charges stemming from child seduction attempts made while he was a school resource officer.
According to the Indiana State Police, the investigation began in August of last year with accusations that 63-year-old Timothy L. Armstrong had inappropriate communications with a male student on many occasions while Armstrong worked at Madison Consolidated Schools. Armstrong resigned his positions at the time as school resource officer and Jefferson County Sheriff's Deputy.
Jackson County Prosecutor Jeffrey Chalfant is acting as special prosecutor in the case and after a review of the investigation, a warrant was issued on multiple felony charges. Those include: attempted child seduction, attempted promotion of child sexual trafficking, vicarious sexual gratification, child solicitation, attempted child exploitation and official misconduct.
Armstrong was arrested yesterday afternoon in Madison and was taken to the Jennings County Jail.