Man arrested on drug charges after protective order violation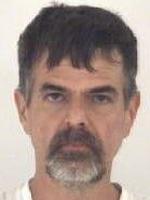 A Columbus man was arrested on drug charges after Bartholomew County deputies found he was violating a protective order at a motel on U.S. 31.
According to the Bartholomew County Sheriff's Department, a deputy noticed a man and woman in the parking lot at the Red Roof Inn on North U.S. 31 at about 3:49 a.m. Wednesday morning. The deputy recognized 50-year-old Phillip Cooper and knew that Cooper had a protective order in place preventing contact with the woman.
Cooper was taken into custody for violating the protective order and consented to a search of his hotel room, according to police. That's where they found about 133 grams of methamphetamine as well as other narcotics.
Cooper is facing charges including dealing in and possessing the meth and for possessing marijuana and a syringe, as well as maintaining a common nuisance.