Mental health initiative looking for community voices, opinions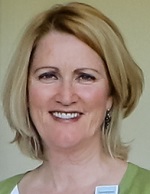 The work is starting now on the Bartholomew County Mental Health Matters initiative.
Organizers are looking for residents interested in taking part in community conversations on mental health, and are offering an online survey.
The three-year initiative, announced last week, is bringing together local government, health care, mental health, non profit and educational organizations to try to improve the delivery of mental health support in the community. This year will be all about gathering information.
Julie Abedian, with Columbus Regional Health, says organizers are specifically looking for those with mental health struggles.
She said the initiative wants to hear from people across the entire spectrum of the community.
The online survey includes questions about your own mental health, challenges you or loved ones have faced, and your interactions with the local mental health system.
You can find more information and take the survey at M H M BC dot org.