Narcotics team arrested Columbus man on drug dealing charges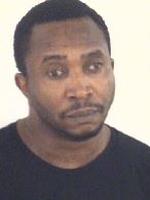 Authorities say that a long-term investigation by the Bartholomew County Joint Narcotics Enforcement Team has led to the arrest of a Columbus man on drug dealing charges.
According to police, the investigation led a search warrant being served at a home in the 900 block of 13th Street, by the team, Columbus police and Bartholomew County deputies. The search revealed methamphetamine, digital scales and packaging material.
43-year-old Christopher M. Hubbert of Columbus was arrested on preliminary charges of dealing in methamphetamine with enhancing circumstances, possession of methamphetamine with enhancing circumstances and maintaining a common nuisance. Police say Hubbert has a previous conviction for dealing methamphetamine.
The Joint Narcotics Enforcement Team is a combined unit of the Bartholomew County Sheriff's Office, the Columbus Police Department, and the Bartholomew County Prosecutor's Office. It targets the manufacturing and abuse of dangerous drugs in Columbus and Bartholomew County.