New director announced for Bartholomew County tourism agency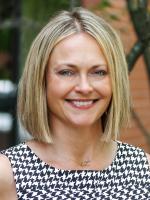 The Columbus Area Visitors Center has a new boss.
The center is announcing that Misty Weisensteiner has started as the new Executive Director.
Weisensteiner previously seved as chief operating officer of Discover Southern Indiana for Radius Indiana. She is originally from Orange County and has worked in hospitality and tourism for more than 20 years. She previously served with the Indiana Destination Development Corporation, the Indiana Office of Tourism Development, Orange County Economic Development Partnership, and Visit French Lick West Baden.
Weisensteiner, said she is looking forward to working with the visitors center in COlumbus and Bartholoew County team "to tell the story of this special place."
The visitor center's previous executive director, Karen Niverson, left in May of 2022 after seven years with the organization.