Passenger arrested after gunshot fired from vehicle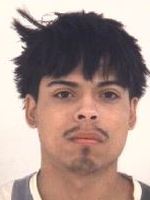 A Columbus man is facing charges after a gun he was handling while he was in a car went off, striking a vehicle in front of him.
According to Columbus Police Department, dispatchers received a call Thursday evening from a man who wanted to talk to police about the accidental firing of a handgun. Officers met with 21-year-old Henry E. Aguilar-Vasquez of Columbus at about 9:10 p.m. that night in the 100 block of Washington Street. He told police that he was a passenger in a vehicle and was holding a .40 caliber handgun when he accidentally fired a shot through the windshield near 17th Street and Central Avenue.
Authorities also received a call from another driver who said his vehicle had been hit by a bullet, damaging a taillight. No one was injured.
Police noticed the smell of alcohol on Aguilar-Vasquez's breath and a breath test revealed a blood alcohol content of .167 percent, which would be more than twice the legal limit for drivers.
He was arrested on a preliminary felony charge of criminal recklessness with a deadly weapon and the gun was taken into custody.