Scholarship winners chosen for Brown Music Competition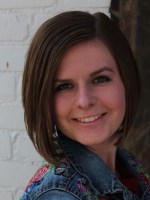 The 2023 Brown Music Competition was held over the weekend and winners were chosen for the Betty F. Brown and Anna Newell Brown scholarships.
According to Heritage Fund: The Community Foundation of Bartholomew County, Columbus North Senior Darren Li won the Betty F. Brown Awards for Instrumental Excellence for his violin performances. North senior Molly Hotek won the Anna Newell Brown Awards for Vocal Excellence.
Both students will receive a $3,500 scholarship award.
22 students participated in the competition, with three seniors receiving instrumental awards and one senior vocalist receiving an award.
Instrumental
Aislinn Tian, marimba, $2,000
Grace Riordan, clarinet, $750
Jacob Strietelmeier, piano, $750
Vocal
 Ethan Burton, baritone, $1,000
Five underclass award winners were also chosen for instrumentalist and for vocalist.
Instrumental
Jasmine Yang, piano, $1,700
Ethan Deak, euphonium, $1,500
Grace Huang, piano, $600
Sreepadaarchana Munjuluri, violin, $600
Rishabh Rajesh, share drum, $600
Vocal
Gavin Foley, tenor, $2,500• Austin Clark, baritone, $2,000
Amelia Maddox, mezzo, $1,000
Annie Miller, alto, $500
Kenzie Pendleton, soprano, $500
Saturday's competition was held at the Columbus Indiana Philharmonic's Helen Haddad Hall.
Photos courtesy of Heritage Fund: The Community Foundation of Bartholomew County