Two arrested at Jennings County nuisance home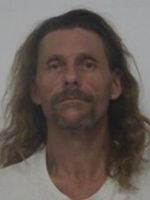 Two people were arrested on drug-related charges after Jennings County deputies served a warrant at a home that has been deemed a common nuisance.
According to the sheriff's department, deputies and the sheriff went to the address in Country Squire Lakes last week and while searching for the fugitive, they noticed illegal drugs and drug paraphernalia. After getting a search warrant, they discovered methamphetamine, syringes, prescription only medication and other drug paraphernalia. Authorities say that the home has been a frequent source of complaints about activities and the scene of multiple drug and warrant arrests.
Police arrested Gary Shane Lowe on preliminary charges of maintaining a common nuisance, as well as for possessing methamphetamine, a syringe and drug paraphernalia. Craig Lowe is being accused of possessing methamphetamine, a syringe and paraphernalia, violating the Indiana Legend Drug Act and visiting a common nuisance.
Photos courtesy of Jennings County Sheriff's Department.