Wanted Edinburgh man corralled by Columbus police dog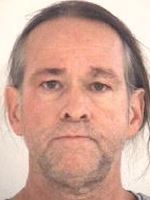 A wanted Edinburgh man is facing new charges after he was caught hiding under a mobile home in Columbus.
According to the Columbus Police Department, officers noticed 56-year-old Trent A. Teltoe outside of a home on Candlelight Drive at about 3 p.m. Sunday afternoon and recognized that he was wanted on an outstanding Johnson County warrant. Officers tried to take Teltoe into custody, but instead he ran away. He was soon found by a CPD police dog hiding underneath a nearby mobile home where he was then arrested without further incident.
In addition to the outstanding warrant, he is now facing a new charge of resisting law enforcement.