Drugs intercepted on way into Bartholomew jail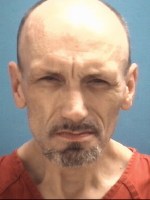 A repeat offender was found to be carrying a large amount of drugs into the Bartholomew County Jail over the weekend, leading to a lockdown of the facility.
According to reports from the Bartholomew County Sheriff's Department, deputies arrested 47-year-old Shawn T. Gilley of Clifford on a parole violation and he was brought to the jail at 12:12 a.m. Saturday morning. But when he was searched at the jail, staff discovered he was carrying 9 grams of fentanyl, 5 grams of methamphetamine along with suboxone pills.
Sheriff Matt Myers said that he was concerned about the amount of drugs that Gilley was trying to traffic into the jail. As a precaution, the jail was locked down and all the cell blocks and inmates were searched but nothing further was located, Myers said.
Myers said that Gilley has been in the jail multiple times since 2014, including on drug charges as well as for court orders and warrants.
Gilley was taken to Columbus Regional Hospital to be checked out. He is facing new charges for possessing the drugs, but with enhanced charges for bringing them into the jail.
The sheriff said the investigation into the incident continues.
Photos courtesy of Bartholomew County Sheriff's Department.