Indianapolis residents arrested in Jennings vehicle theft case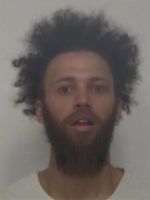 Two people were arrested in Jennings County after a stolen vehicle was found in Country Squire Lakes.
According to the Jennings County Sheriff's Department, deputies were alerted to the stolen vehicle in the area on Tuesday. While they couldn't find it immediately, deputies later saw the vehicle pass officers and head into the main gate of the subdivision off of State Road 7.
The driver and a passenger were arrested and the driver was found to have outstanding warrants out of Florida. 24-year-old Sarah Maggard and 29-year-old Treyvon Flaville, both of Indianapolis, are facing charges of theft.