Police: DUI arrest turns into attack on officers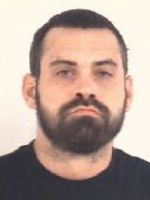 An arrest for suspected drunk-driving turned into a fight at Columbus Regional Hospital and the suspect trying to grab an officer's gun, police say.
According to the Bartholomew County Sheriff's Department, a deputy stopped a vehicle at about 11:13 p.m. Wednesday night after seeing the driver crossing the center line near North Marr Road and 29th Street. Police say that the driver appeared to be intoxicated and was taken into custody.
34-year-old Travis McCarty of Columbus was taken to Columbus Regional Hospital to have his blood tested. But while at the hospital he took a swing at a CRH police officer. During the scuffle, one officer suffered facial injuries and an officer felt McCarty pulling at the officer's holstered weapon.
After he was subdued, McCarty is facing more charges including Battery on a Public Safety Official, Resisting Law Enforcement and Attempting to Disarm a Law Enforcement Officer