Seymour man accused of child solicitation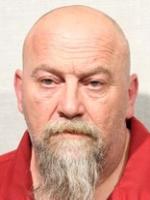 A Seymour man has been arrested after an investigation by a civilian group into child solicitation.
According to the Seymour Police Department, officers were contacted earlier in May about a man who solicited a sexual act online from who he believed to be a minor. The sting was organized by a private organization through social media and the information was turned over to police investigators.
After obtaining a search warrant for web-based applications and a second for a home in the 700 block of North Elm Street, officers discovered evidence of child solicitation.
Police arrested 55-year-old Mark L. Snyder on Thursday on a felony charge of child solicitation.