Six arrested in search of two Columbus locations
Six people were arrested in Columbus Monday as part of long-term investigations by the Bartholomew County Joint Narcotics Enforcement Team.
According to reports from the Bartholomew County Sheriff's Department, search warrants were served at about 9:52 p.m. Monday night at an RV parked in the 600 block of Jewell Street and at a home in the 2400 block of Sixth Street.
The Columbus and Bartholomew County SWAT team raided the RV and discovered a clandestine methamphetamine lab, including large amounts of methamphetamine and a handgun. The Indiana State Police Meth Suppression Team was called in from Versailles. The team assists in proper disposal of suspected methamphetamine labs.
Columbus police officers raided the home on Sixth Street, where they recovered more than 20 grams of suspected methamphetamine and more than 20 grams of various opioid drugs and marijuana.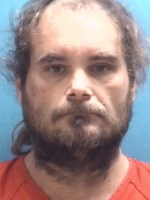 Among those arrested were 44-year-old Edwin Newland of Columbus who is facing preliminary charges of dealing in, manufacturing and possessing methamphetamine, as well as maintaining a common nuisance.
58-year-old Ricky Walker, of Columbus, is being accused of dealing in and possessing methamphetamine, Dealing in and possessing a narcotic drug and maintaining a common nuisance.
Four others were arrested on charges of visiting a common nuisance.:
Richard Vestal, 41 of Columbus
Michelle Sanford, 32 of Columbus
Mandy Dowden, 30 of Columbus
Amanda Jo Williams, 34 of Columbus
Photos courtesy of Bartholomew County Sheriff's Department.