Two arrested in stolen rental truck; Handgun recovered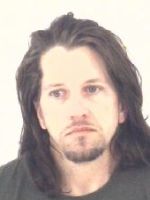 A report of a suspicious rental truck led to the arrest of two people on drug charges and the recovery of a stolen gun.
According to the Bartholomew County Sheriff's Department, a resident reported a suspicious vehicle in the area of Grandview Lake on Sunday. A deputy found and stopped the vehicle near State Road 46 and North County Road 325W. The deputy spoke to the occupants and smelled marijuana inside the vehicle. And found that the vehicle had been reported stolen from Hancock County.
A search recovered a handgun that had been reported stolen from Marion County as well as a bulletproof vest. Cocaine, fentanyl, methamphetamine, marijuana, suboxone and drug paraphernalia were also found.
The driver, 45-year-old Gabriel Sarfaty of Indianapolis was found to be a habitual traffic violator who shouldn't be driving. And he had a protective order in place against the passenger in the vehicle, 26-year-old Shelby Hudson of Indianapolis.
Sarfaty is being accused of possessing stolen property for the vehicle and gun, being a habitual traffic violator, invasion of privacy, maintaining a common nuisance and for possessing the drugs and drug paraphernalia.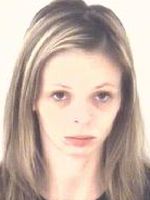 Hudson is facing preliminary charges of possession of the stolen vehicle, maintaining a common nuisance and possession of a controlled substance.