Youth development group adds new director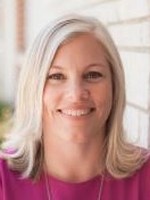 The Council for Youth Development in Bartholomew County has a new director.
The organization is announcing that as of last week, Columbus resident Sara Dunlap as the organization's new leader.
Dunlap spent 12 years as a teacher with Bartholomew Consolidated School Corporation. She also served as a Career Development Advisor for Ivy Tech Community College, the 4-H Youth Development Educator in Decatur County, and as a Diversity Training Coordinator with Cummins.
According to the agency, Dunlap's education, enthusiasm, and love of sharing tools and resources with families in the community led to her selection.
The previous director, Heather Carson, moved out of the community earlier this fall.
The Council for Youth Development is a coalition that works to create positive youth development in Bartholomew County. The agency's goal is that every young person in Bartholomew County should be healthy, safe, educated, engaged, and supported.